Voice of Santa demos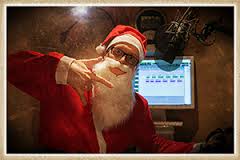 Hear the BBC Radio 1 and 1Xtra mix, the voice of Santa – SantaGuy, a fantastic achievement and an honour to work with Radio 1 on this. BBC Rad-i-HO 1!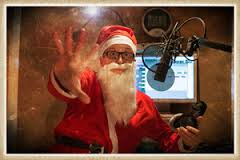 Hear the BBC Radio 1 and 1Xtra promo for BBC Radio 1's Twelve Days of Christmas! Let me have a rummage.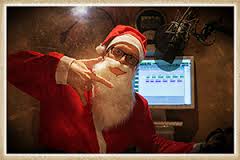 Hear the BBC Radio 1 and 1Xtra Twelve Days of Christmas promo in play, as SantaGuy explains whats up for grabs on the sixth day of Christmas!
GUY HARRIS – VOICE OF SANTA
Santa Radio
Looking for a Santa voice or fun Father Christmas voice for your next tv advert, radio promo or event?
Welcome to SantaGuy. From the UK's busiest and award winning voiceover, Guy Harris.
The official Santa for BBC Radio 1, 1-Xtra and now BBC Radio 2 and the Heart Radio Network are on the list.
It's not just the UK, Guy's Santa can be heard on radio stations all around the world too.

On this festive 'all things Santa' website you'll find audio demos – and lots of free stuff too. Well, it is Christmas!
Head to the Apps section and download the No.1 Santa Voicemail App for iPhone, iPad, Android and Amazon devices.
Grab FREE Santa Ringtones or Text Alerts. Or click play and enjoy the best Christmas Radio on the web, Santa Radio

How do you book? Send a message below and let us know how we can add the best Santa voice to your production.